---
---
---
---
---
Talk about this Radio Show. Get in touch with the DJs. It's easy. Add a comment.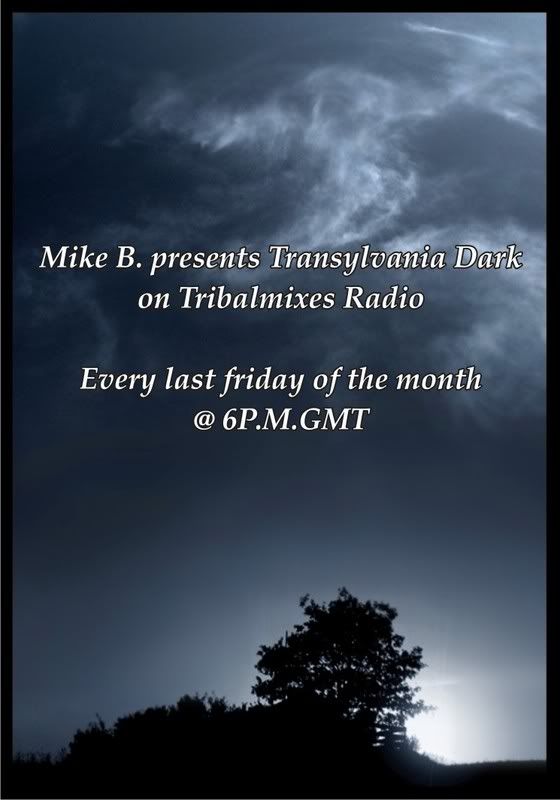 Show is not active

January 25th, 2008

April 24th, 2009

12 Episodes
Special guest for Transylvania Dark 008 on 26th of september EZEQUIEL MAROTTE!!!


A monthly 2 hours radio show,mainly deep/dark progressive sounds, but not only. Stay tune for more information about the guests! This week guest: Dj Karesma.
Share this Radio Show with Your Friends!! Only through Social Sharing can we preserve and continue the True Underground Sound.