---
---
---
---
---
Talk about this Radio Show. Get in touch with the DJs. It's easy. Add a comment.
Have no Facebook, yet need to talk? Maybe, try DISQUS.

(Click to reveal)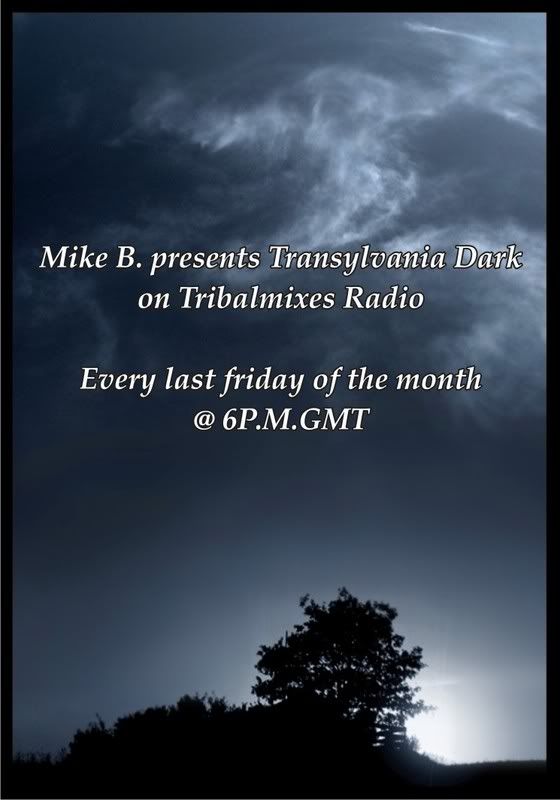 Show is not active

January 25th, 2008

April 24th, 2009

12 Episodes
Special guest for Transylvania Dark 008 on 26th of september EZEQUIEL MAROTTE!!!


A monthly 2 hours radio show,mainly deep/dark progressive sounds, but not only. Stay tune for more information about the guests! This week guest: Dj Karesma.
Share this Radio Show with Your Friends!! Only through Social Sharing can we preserve and continue the True Underground Sound.