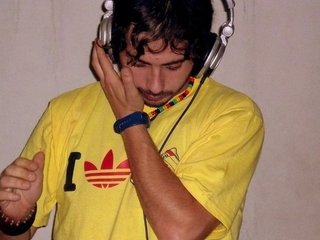 If you like
Hypnotic Progressions
(on TM Radio for over 9.4 years), please, consider telling your friends.
Diego Grasso a.k.a. Hypnotic Progressions was born in the city of La Plata, Argentina in December 1982. He has been a DJ since when he was 17 years old, playing Downtempo, Trip Hop, Acid Jazz, Progressive House, Deep House & Tech House, mostly in local pubs and parties.
His father had a huge collection of Jazz, Soul & Funk records and this had a positive infuence on him. He started listening bands like Depeche Mode, New Order, Pink Floyd, Yes, Kraftwerk among others.
He was also influenced by the biggest DJ's in the Electronic Dance Scene such as John Digweed, Sasha, Paul Oakenfold, Carl Cox, Deep Dish, Hernan Cattaneo, Sander Kleinenberg, Matthew Dekay, and many more.
---
Co-hosted showNo preset schedule (taking a break). Show first aired on March 26th, 2010 and new episodes were coming out until November 28th, 2014. A total of 54 episodes of Progressive Dreams has aired on TM Radio.
Get in touch with this DJ. Add a comment. These days DJs need to see they have fans and followers. Or do it via DISQUS comment plugin. Either way our radio DJs will read it.

(Click to reveal)